UniCard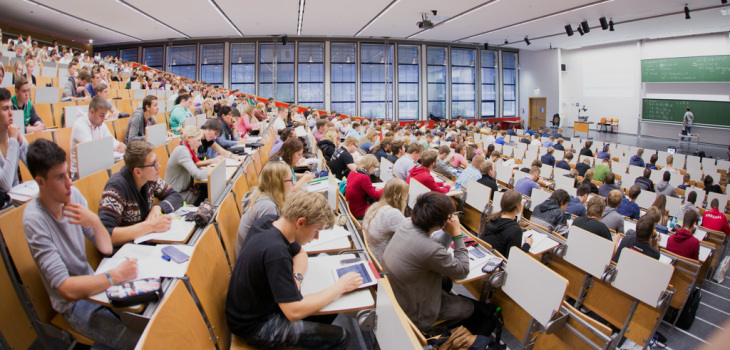 Which Information is saved on the Chip?
Chip serial number

Validation date

Key number for discount

Matriculation number

Validation number

Date of semester end

Saved amount of money in €

Library number
Will I get a new UNiCard each semester?
No, this is not necessary. Having finished your re-registration you insert the card into one of the validation terminals and the new semester will be printed onto it.
Where can I find validation terminals?
Building 01 (Campus Service Center)

Building 06 (hallway)

Building 10 (ground floor, next to the lift)

Building 26 (outside auditorium 1)

Building 40 (

entrance

B)

Office of

Students' Dean (Campus of the university's Clinical Center/ building 2)
What shall I do having lost my UniCard?
Should you have lost your UniCard or should it not work properly you have to immediately inform the Students' Office about that. The card can be blocked by the Students' Office staff only.If necessary a new card will be set up for a charge according to the university's Scale of Charges. Loss of your UniCard means as well loss of the amount of money saved on it.
Further Information about the UniCard: