Peace and Conflict Studies
"That is a course of studies?" – PACS-students have heard that question a lot. The shortcut PACS stands for the young MA programme Peace and Conflict Studies at the Faculty for Humanities, Social Science & Education at the University of Magdeburg. Aside from its core areas in political science and sociology, the degree offers courses in various other disciplines, such as philosophy, history, or cultural studies. The MA programme includes an obligatory internship and language courses, so the students can gain practical experiences and they get the chance to acquire useful skills for their professional life. How that can look like and what significance the graduates can have, Fernanda told us in this interview.
Please introduce yourself:
My name is Fernanda and I´m from Bolivia. I studied Political Science and Development Studies in my home country. Since two years ago, I live in Germany and I am a student of the MA programme Peace and Conflict Studies.
What are the reasons for your choice to complete your Master´s Degree in Magdeburg?
I was looking for the subject, not for the place. Peace and Conflict Studies is a new MA programme and the offer is also reduced. There are few Universities in Germany active in this field.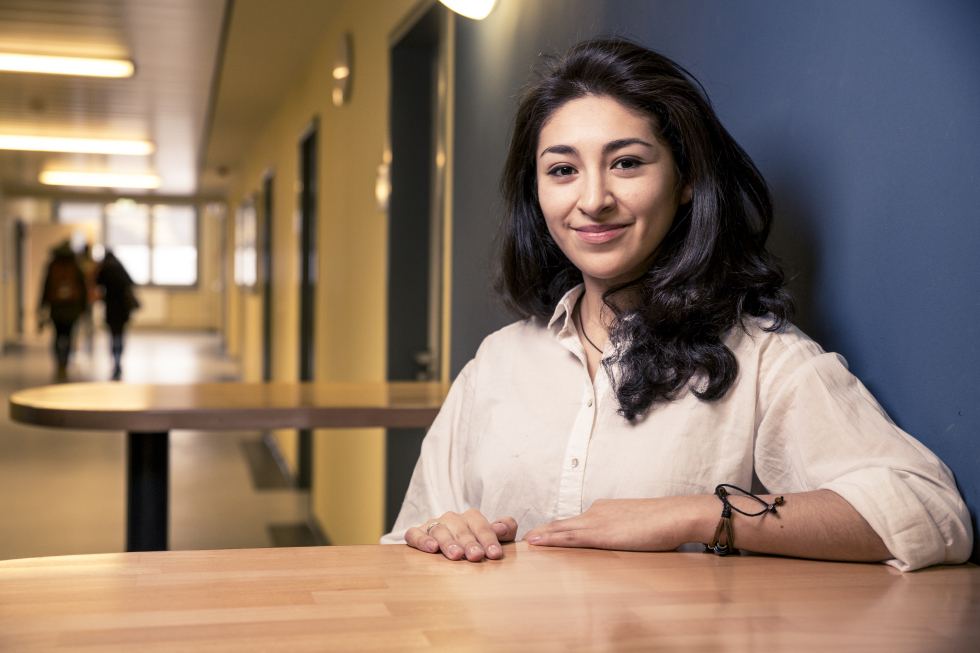 Fernanda is from Bolivia and was looking for the perfect course of studies after her BA degree. Since to years Fernanda studies the MA programme Peace and Conflict Studies in Magdeburg.
Which expectations do you had for the MA programme and are they fulfilled?
My original expectations were not entirely fulfilled, it happens when expectations tend to be high and out of context (I come from a very different context). Nonetheless, I am very happy with the outcomes, they have brought new knowledge, the possibility of re-invention, refresh and space for contribution.
What surprised you particularly positively at the Master´s degree?
The accessibility. Teachers and students work based on a horizontal relationship, it makes possible the execution of projects, research, to give and obtain a permanent feedback. Additionally, the possibility to contribute through initiatives and exchange of experiences is feasible and counts with an academic support.
Do you remember a certain moment when you felt confirmed to have chosen the right study program?
On the work field, there are always repeated situations that could be better confronted with the necessary knowledge. The sensibilization and conceptual support obtained through the Master is basic for the management of any conflict situation, on a personal and on a social level.
What is the difference between the Bachelor´s and the Master´s degree?
Bachelor is the background for any study. A Master is much more specific, is not only the acquisition of knowledge but also mainly the reflection of it, and the own contribution to it.
Which special abilities do you learn during your studies and how are they necessary in the current working world?
Active Listening! The exercise of active listening is actually part of many other study fields, nevertheless, it is much more needed than expected for every life situation. Furthermore, a second important ability is the truly tolerance in intercultural contexts. Language, mediation and flexibility were develop in order to accomplish comprehension and empathy.
What significance of graduates of the MA programme have in our society?
It is great relevant, especially when working on social contexts confronting war, violent conflicts and sequels coming from it. It is a good opportunity to take the lead on this theme that has been delegated to other areas and sciences. Now it has the potential to encompass terrain and action.
Are there prejudices to the students of your study program and how do you counteract them?
There are prejudices to foreign contexts, and it is reflected in the relation with international students, like me. The best way to counteract them, is taking every opportunity to inform and exchange arguments about perceptions.
How would you describe your course of studies in three words?
Fruitful, lively, defiant.
You can find more Informations on the following website: www.pacs.ovgu.de