Eva Böhning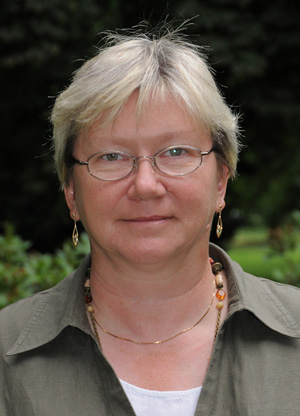 Dipl.-Lehrer Eva Böhning
Student Counselor
International Office (K6)

Gebäude 18, Universitätsplatz 2, 39106 Magdeburg, G18-150
Ms. Böhning is responsible for...
Advice and support for international students
Advising foreign potential students on study possibilities and requirements
Information on the recognition of foreign qualifications and study achievements from abroad for international applicants
Advising foreign students at OVGU on questions relating to their course of studies, the law as it applies to foreigners and social matters
Information and responses to questions regarding studying in Germany and cooperation with the relevant bodies, organisations, associations and individuals
Scholarship advice as well as acquisition and allocation of scholarship funding for international students and Ph.D. students at the university
Support for foreign students and Ph.D. students
Cooperation with the IKUS student initiative and the MIPS Ph.D. student initiative
Advising hours Mrs. Böhning:
... during semester time and Welcome Week (01.04.2019 - 05.07.2019):
Mon: 10 - 12 a.m.
Tue: 10 - 12 a.m. and 1 - 4 p.m.
Thu: 10 - 12 a.m. and 1 - 3 p.m.
... during semester break (08.07.2019 - 20.09.2019):
Tue: 10 - 12 a.m. and 1 - 3 p.m.
Thu: 10 - 12 a.m. and 1 - 3 p.m.
Recent changes in advising hours:
General Notice:
Ms. Böhning's consultation hours are free available. It is not necessary to make an appointment.
Please refrain from calling the office during consultation hours. Please send an e-mail instead.